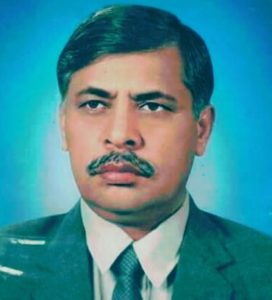 MESSAGE FROM THE CHAIRMAN
This traditional intellectual inheritance of the district was quite pride some and therefore needed to be secured by dedicatory transferring of life long hard earned valuable knowledge and experience by the elder and grown up members of the district to the younger generations of district Jhang, so as to equip and enable them to keep up the traditional good name and prominence of the district by winning their due share.
BRIGHT EAGLETS EDUCATIONAL SYSTEM has therefore been established to shoulder some part of the responsiblity and is doing away with it nicely and assures that no stone be UN-turned to perform its duties in the field of academics and grooming to their optimum efficiency. InshAllah our education system will equip our students with such a qualitative amount of knowledge and education that our students will be found equal in caliber with national and international level students.
SQD Ldr (r) S.M Sial