Digital Marketing & Search Engine Optimization (SEO)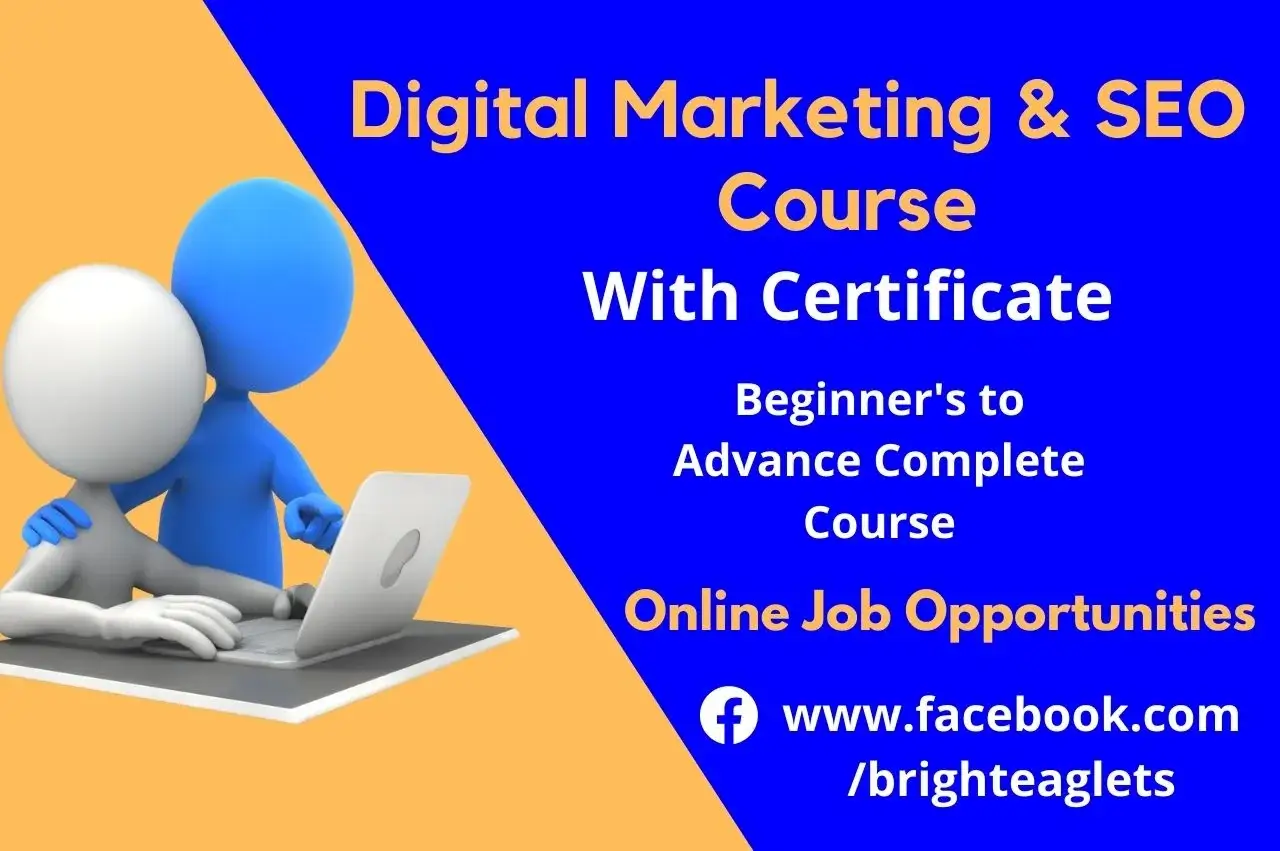 About Course
The training is designed to encourage participants to think like digital marketing experts, and to provide information on well-described video lessons, MCQs Quiz's on our website. The ultimate goal will be to create a creative Professional Digital Marketer for the world of freelancing.
The course offers an in-depth exploration of fundamental concepts and theories influencing the online customer journey from a potential prospect to a buying customer. With the proper understanding of these, students would be able to design effective Digital Marketing campaigns on any channel and medium. The core and basic objective of this course are to enable aspiring entrepreneurs to decide what business to start and most importantly equip them with tools and knowledge to achieve initial traction & scale by viable Digital Marketing.
This course develops skills to identify emerging marketing opportunities by challenging conventional wisdom and going out of the box. Besides, a great deal of emphasis is laid on new business ideas created and distributed with the help of hands-on world-renowned conventional and unconventional marketing. Real-time case studies and relevant articles would be integrated throughout the course.
Jobs Opportunities
1. Freelancing on Upwork & Fiverr
2. Big Retail Businesses
3. Software Houses
4. Digital Marketing Agencies
5. eCommerce Agencies
6. B2B Businesses
Show More
What Will You Learn?
Understand the social media foundations

Be able to fully audit the social media of any entity

Understand how to set up a simple yet powerful marketing

strategy for your e-commerce or any other business online

Understand Buyer Journey and using it Get Sales in Your Business

Use advanced features of the most popular social networks

Understand the basics of various Social Media Platforms

In-depth knowledge of Search Engine Optimization (SEO)

Optimize the social media pages including Facebook, LinkedIn profiles.

Learn the power of Instagram

Use Google Business to benefit your local business and help your Search Engine Optimization.

In-depth hands-on Google Ads

Understand the fundamentals of content marketing

Use Web 2.0 blogs to further expand your reach with SEO and content marketing.

Understand the Power of Social Media Communities And How Powerful They Can Be For Brand Building

Create highly optimized and high-quality paid ads.
Course Content
Introduction To Digital Marketing & Motivation
Why Digital Marketing is important.

Introduction to Digital Marketing

Course Applications

Introduction to eCommerce
Keywords Research
On Page SEO
Google Search Console
Off Page SEO
Student Ratings & Reviews
No Review Yet